About us
The magic of any cuisine is the blending of the right spices in the right quantity. At Indian Aroma this is what we have perfected, the blending of various spices of Indian origin to get the best aroma and taste of suit the palate of our valued guest.
Today, Indian cuisine and its taste is not something new for us in New Zealand, but we at Indian Aroma are sure to provide New Zealanders and visitors an over all good dining experience consistently.
Try our "in house dining", our specialized "home delivery service", our "take away service" or if you want to engage us for the "Out-door catering" event you are planning for.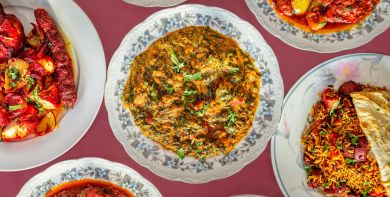 Reviews
Jasmine
"Delicious"
21/02/2020
Izaac
"Happy staff, great food."
7/02/2020
Rangi
"Quick and delicious"
20/01/2020